A Long-Distance relationship. Everything Else is Trust.
An interview with TypeMates for the thesis project of Johanna Albrecht and Sebastian Menting.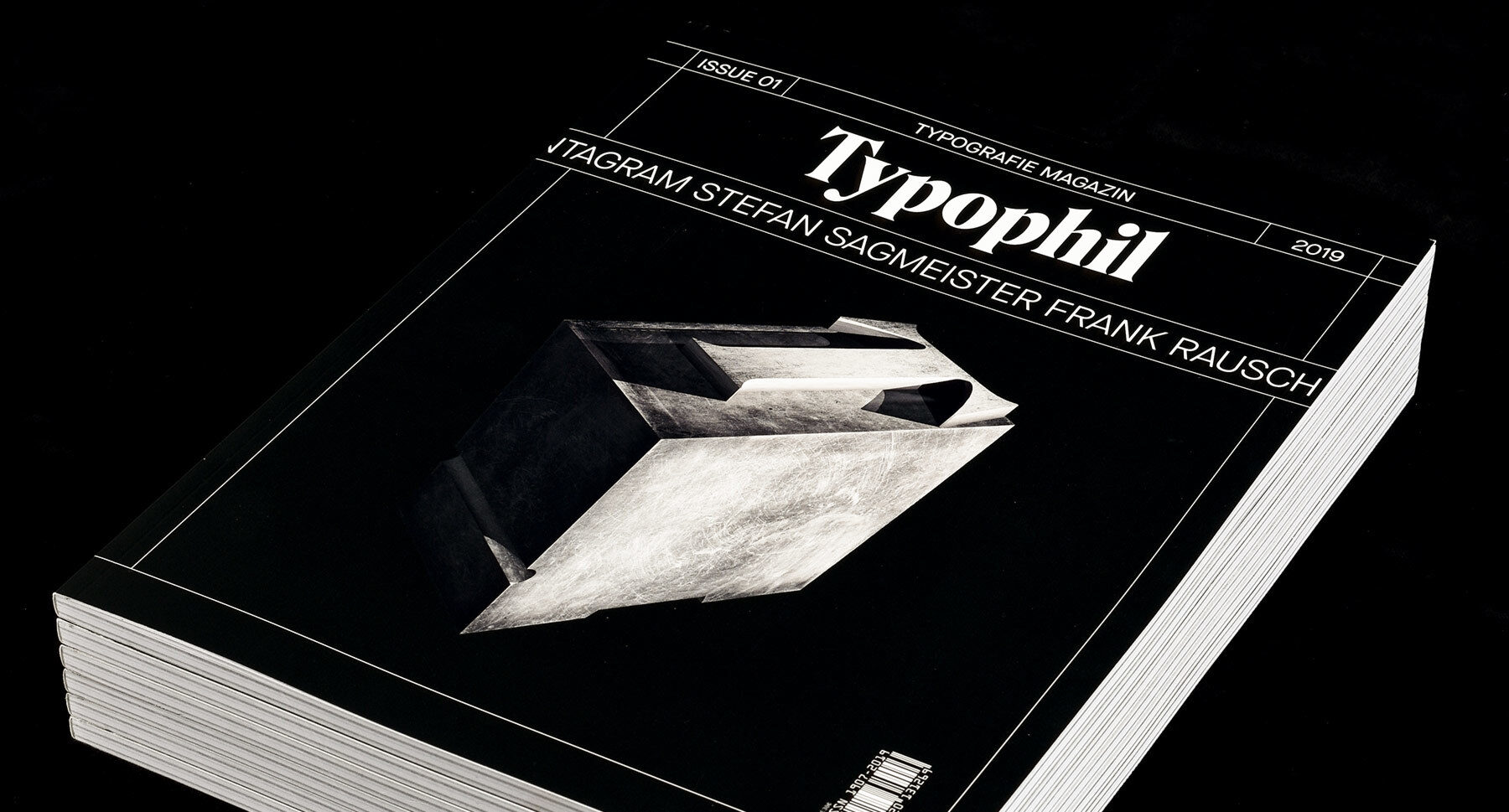 In their Bachelor Thesis "Typophil Magazine" at Münster School of Design, the designers Johanna and Sebastian have, by using reports and interviews with design personalities, approached an insight into work with type and the future of typography.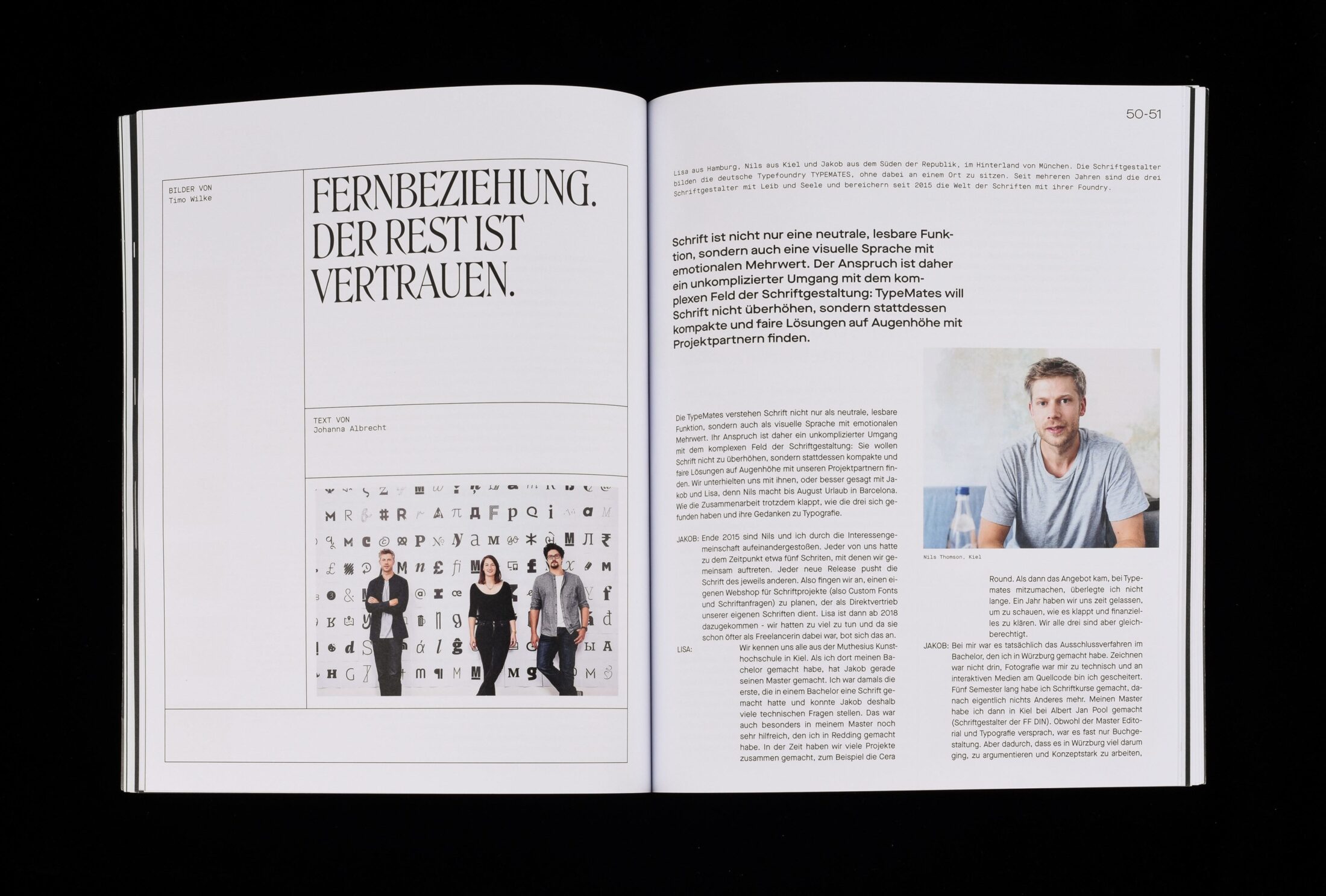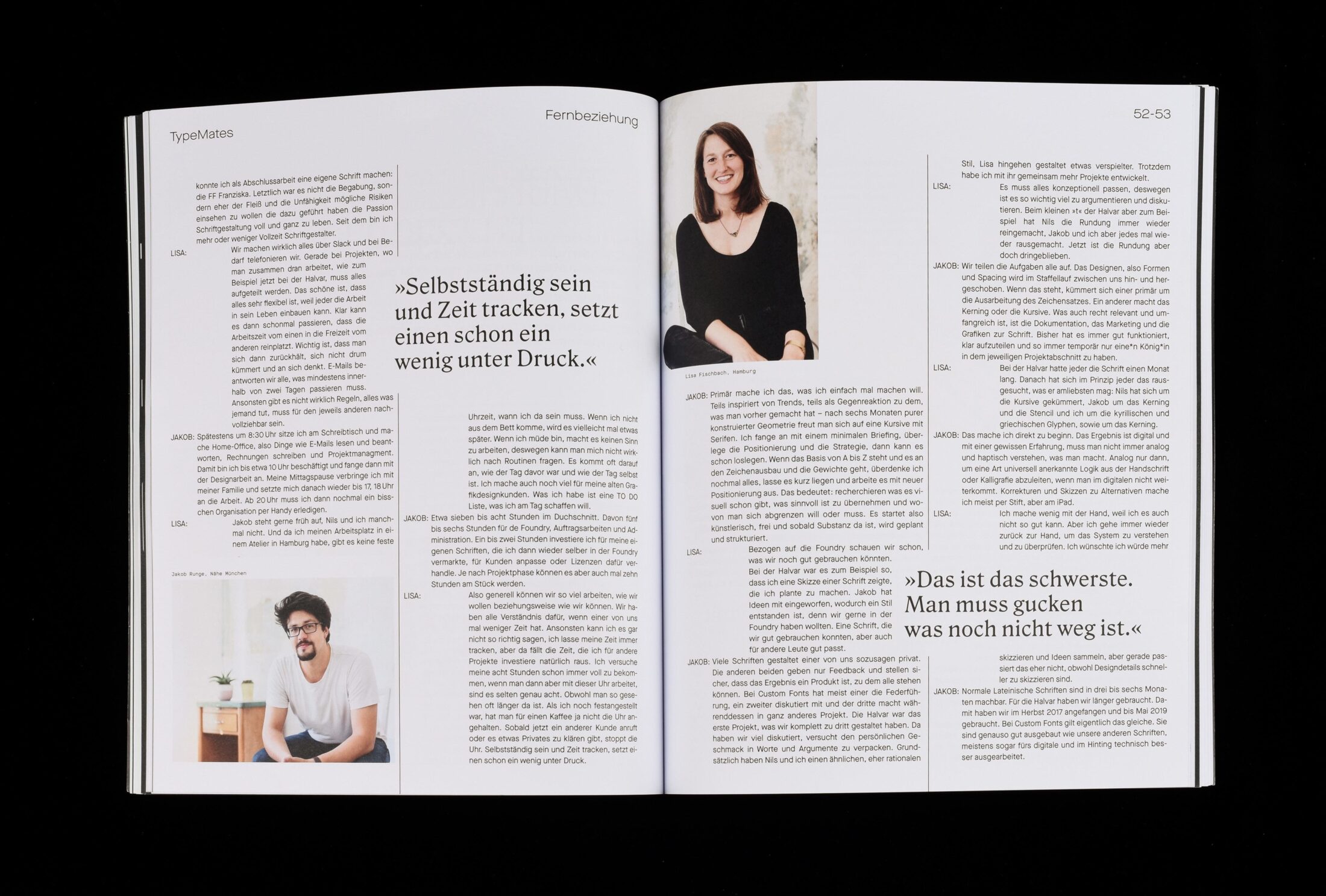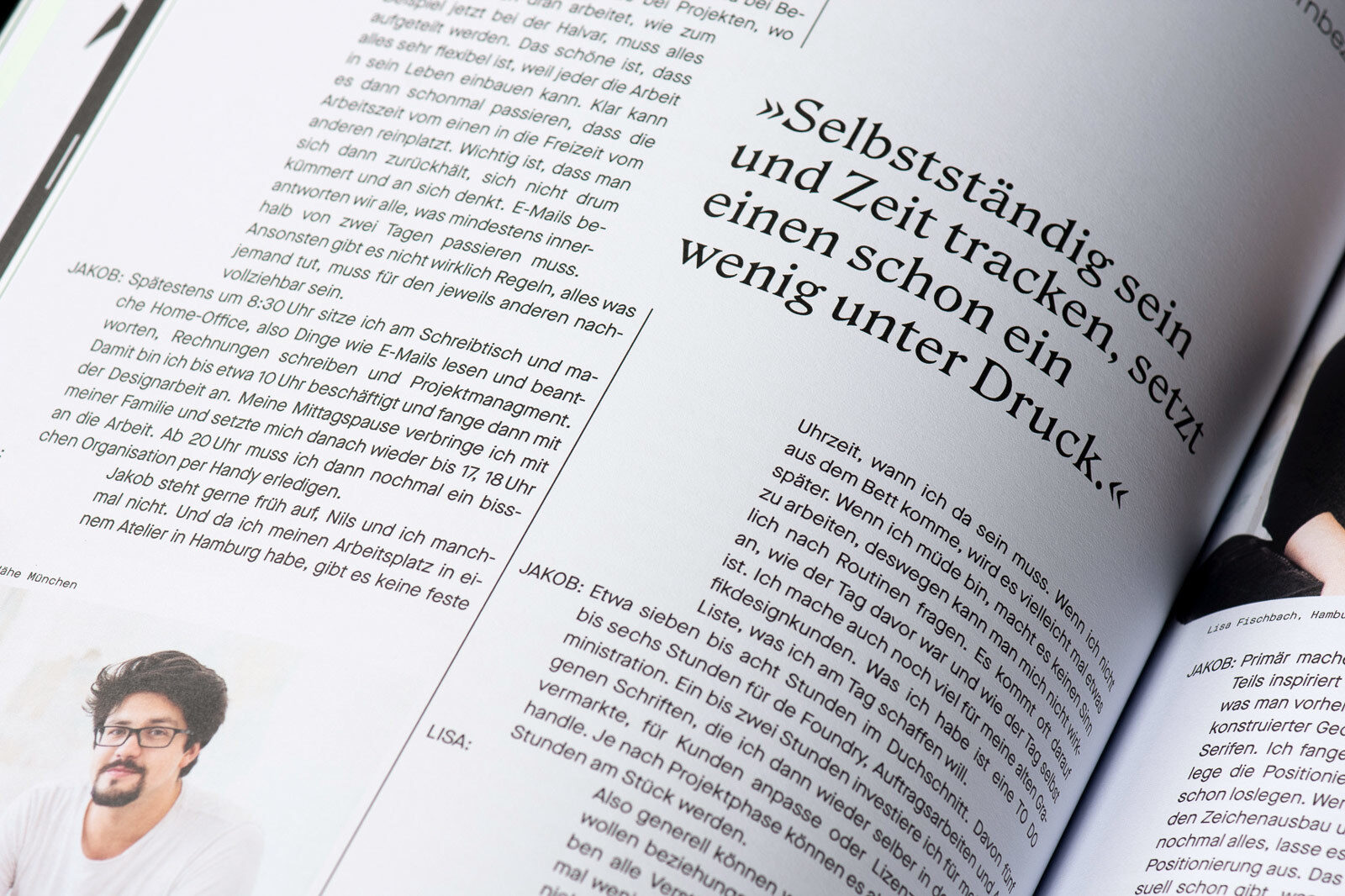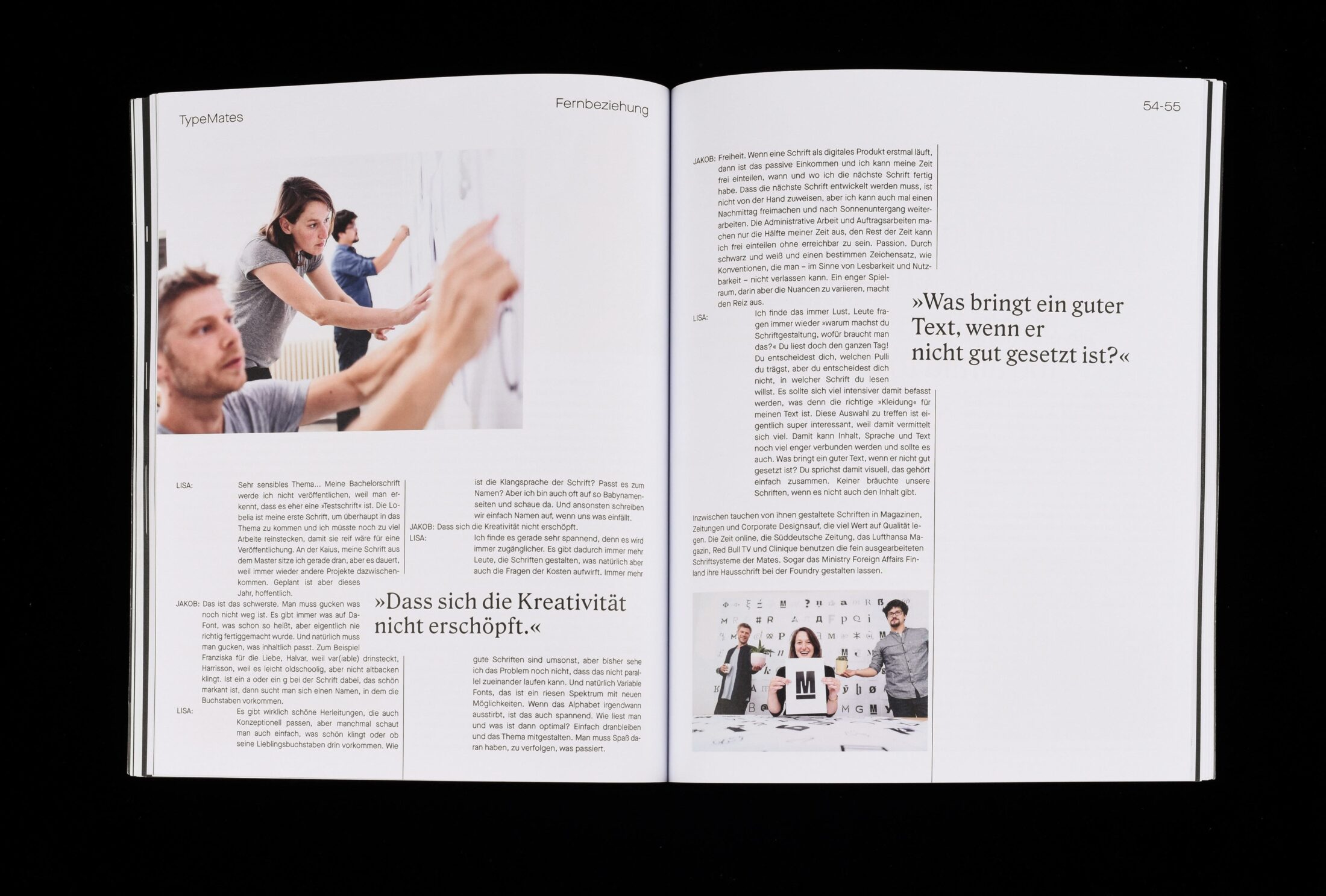 Futher Johanna and Sesbastian are introducing featured typefaces, with Halvar among others.