Saturn TURN ON Magazin
Saturn is a German chain of electronics stores, found in several European countries. The printed edition of its tech and entertainment focussed magazine TURN ON got redesigned with many TypeMates Fonts. The new layout development by Hamburg-based twotype is implemented since issue 1/2020.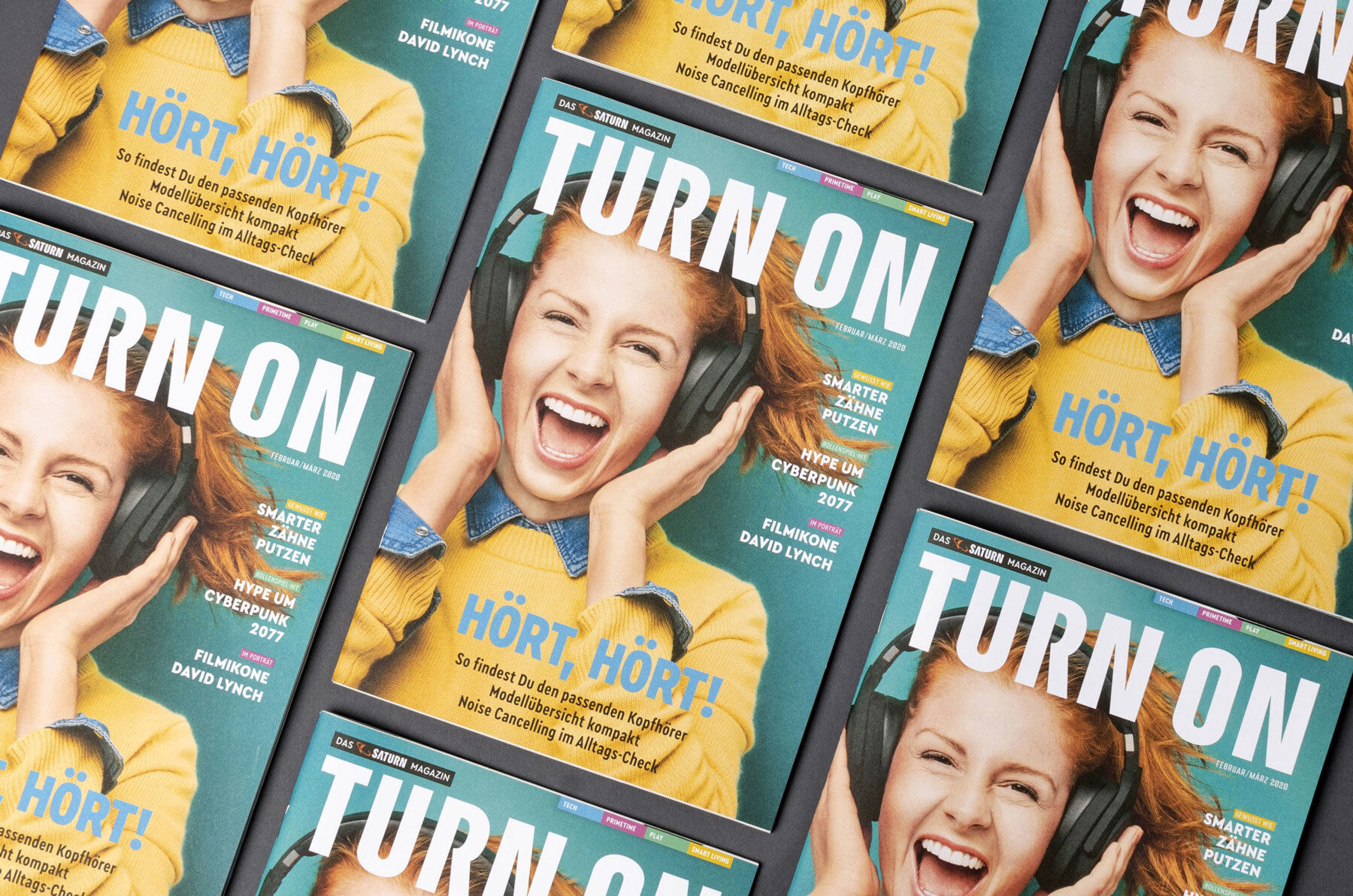 The typographic idea of art director Juliane Kess is quite organized and clear: Cera Condesned defines the headlines and Cera Compact is used for introductory text and some text parts. Most text is set in Harrison Serif though. Last but not least, the layout benefits from "VT Drone Ranger" for anything figure related, such as listing, pagination and structuring of chapters.
Every two months, Saturn releases around 60 pages of infotainment about technology, games, films and series, music and smart home. The magazine is available for free in all Saturn stores.