Parallel Skate Magazine
Parallel is a magazine mainly focused on skateboarding and its culture. Designed by Fabio Schöneweihs in Hamburg, it features Pensum Pro for its logo, text and strong headlines.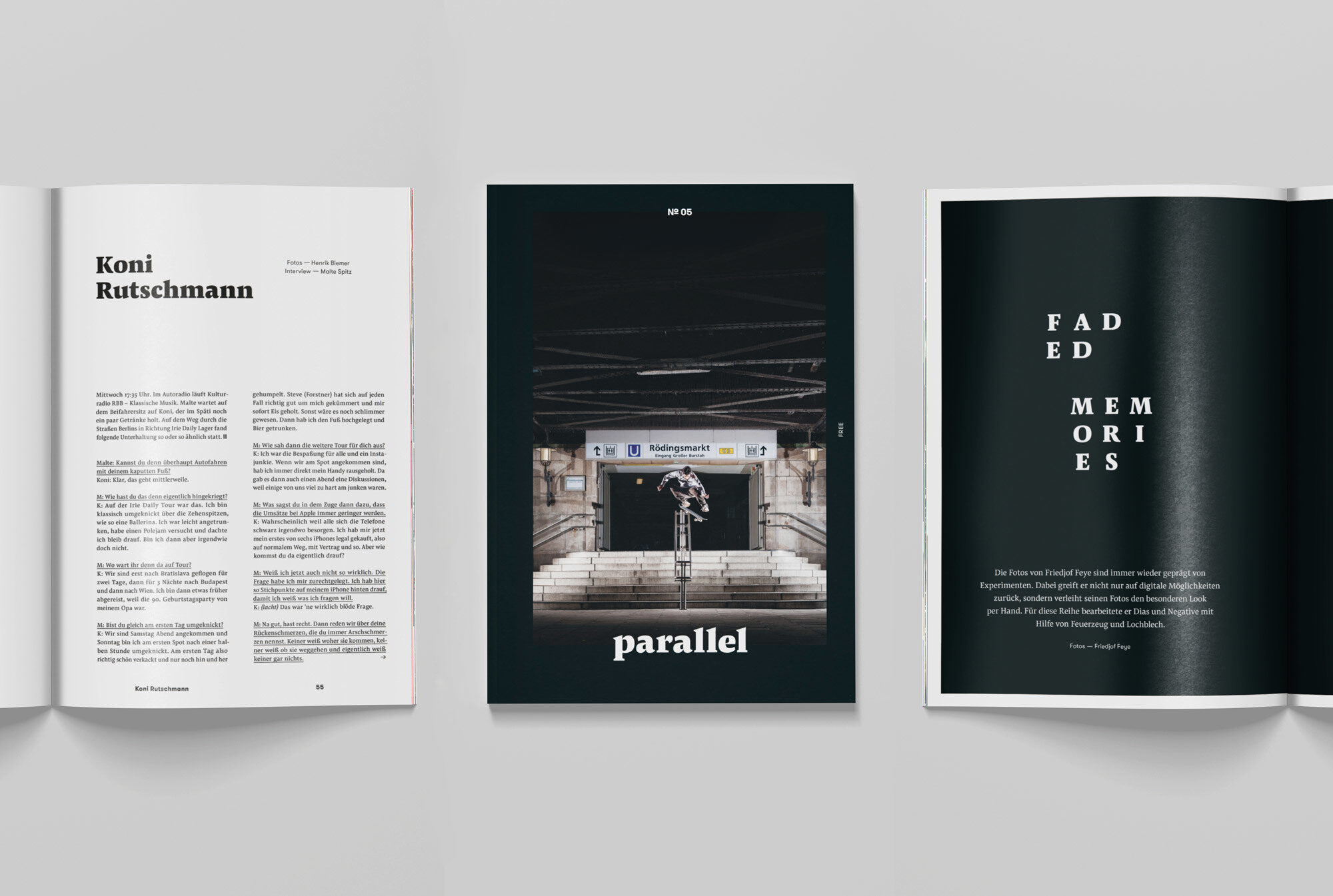 Three things are important to the founders of Parallel magazine: Besides the well known faces, they want to focus on newcomers, rarely-known tricks and the skateboarding lifestyle. The magazine also wants to create a platform for small skate shops and skate brands, giving them the chance to present themselves to a wider audience with fairly priced ads.