LaBrassBanda
Universal creatives Thomas and Martin Poschauko used handmade type for the artwork of the Bavarian cult band LaBrassBanda. TypeMates helped with transferring their creativity to a handy type system.
Since several years the two Poschauko twins have been working with LaBrassBanda. Their handmade and genuine approach to graphic design suits the traditional but cross-over gypsy-brass music.
The latest artwork for the album "Around the World" and especially the stage design is fueled by expressive illustrations; even the all-caps typography was meant to keep up with the handmade charm.
To not have to combine each single image of a letter into a headline or a whole paragraph, the most obvious solution was to turn the drawings into a font. By doing so, we made it possible to be able to write whatever needed in the desired style of typography.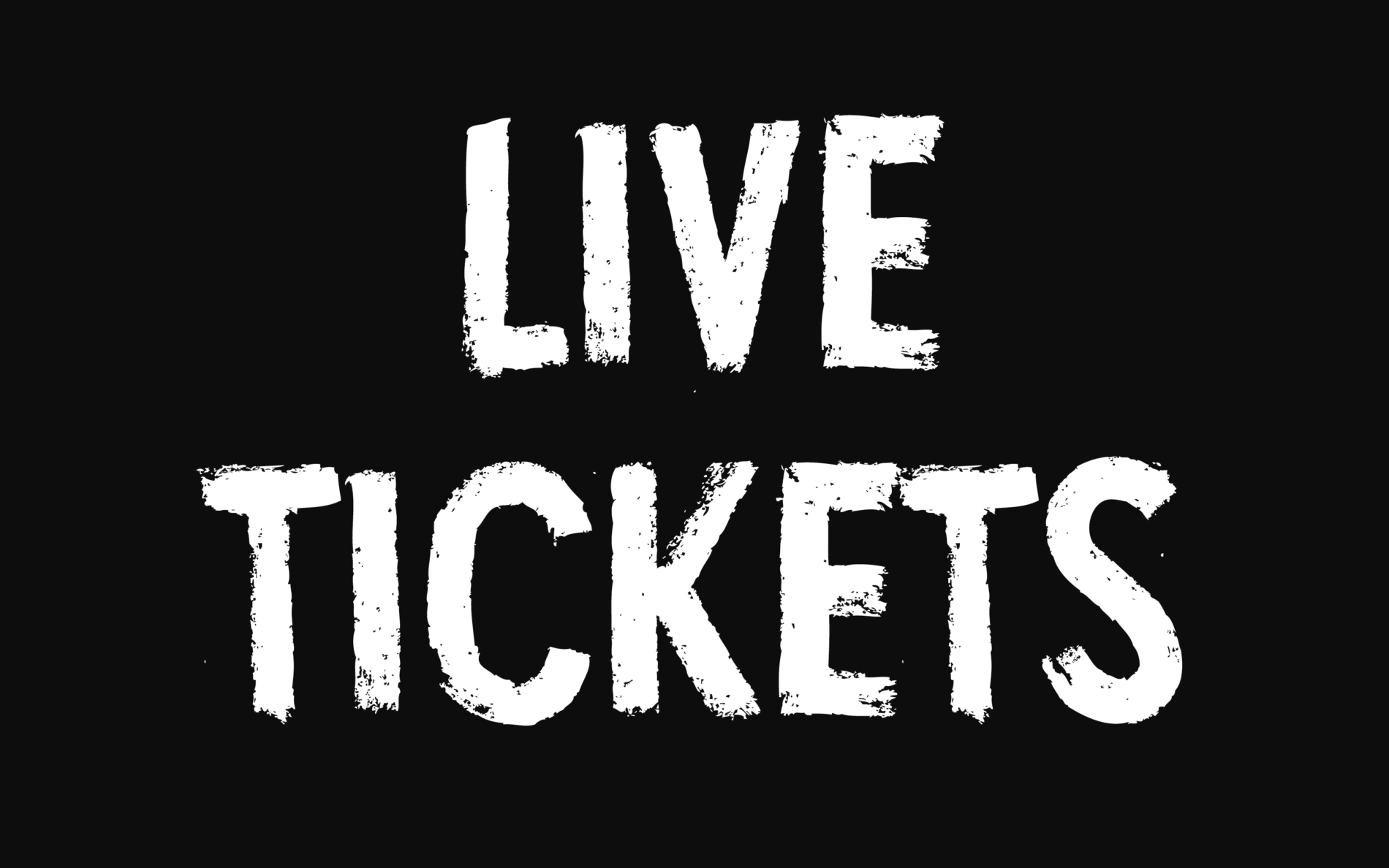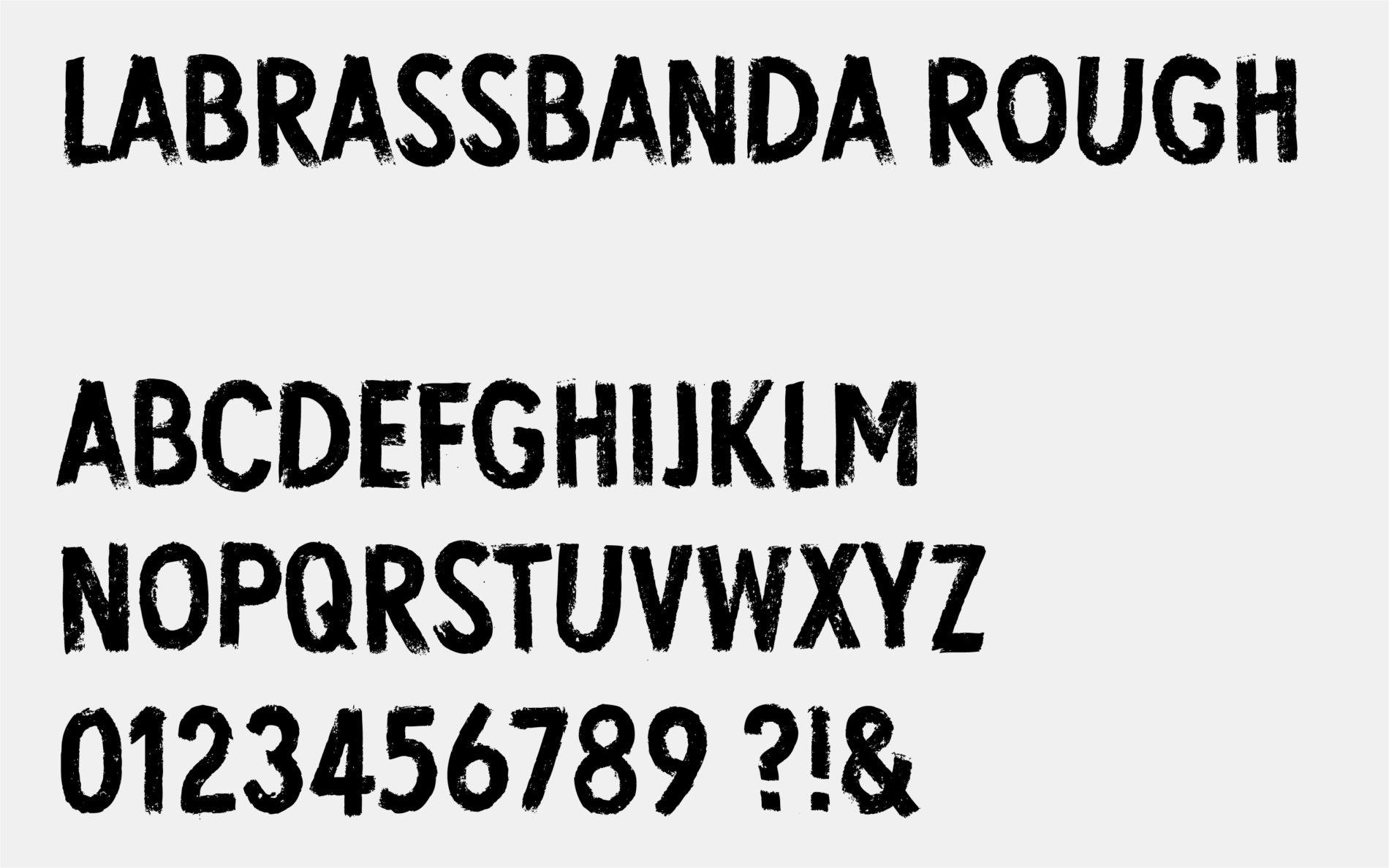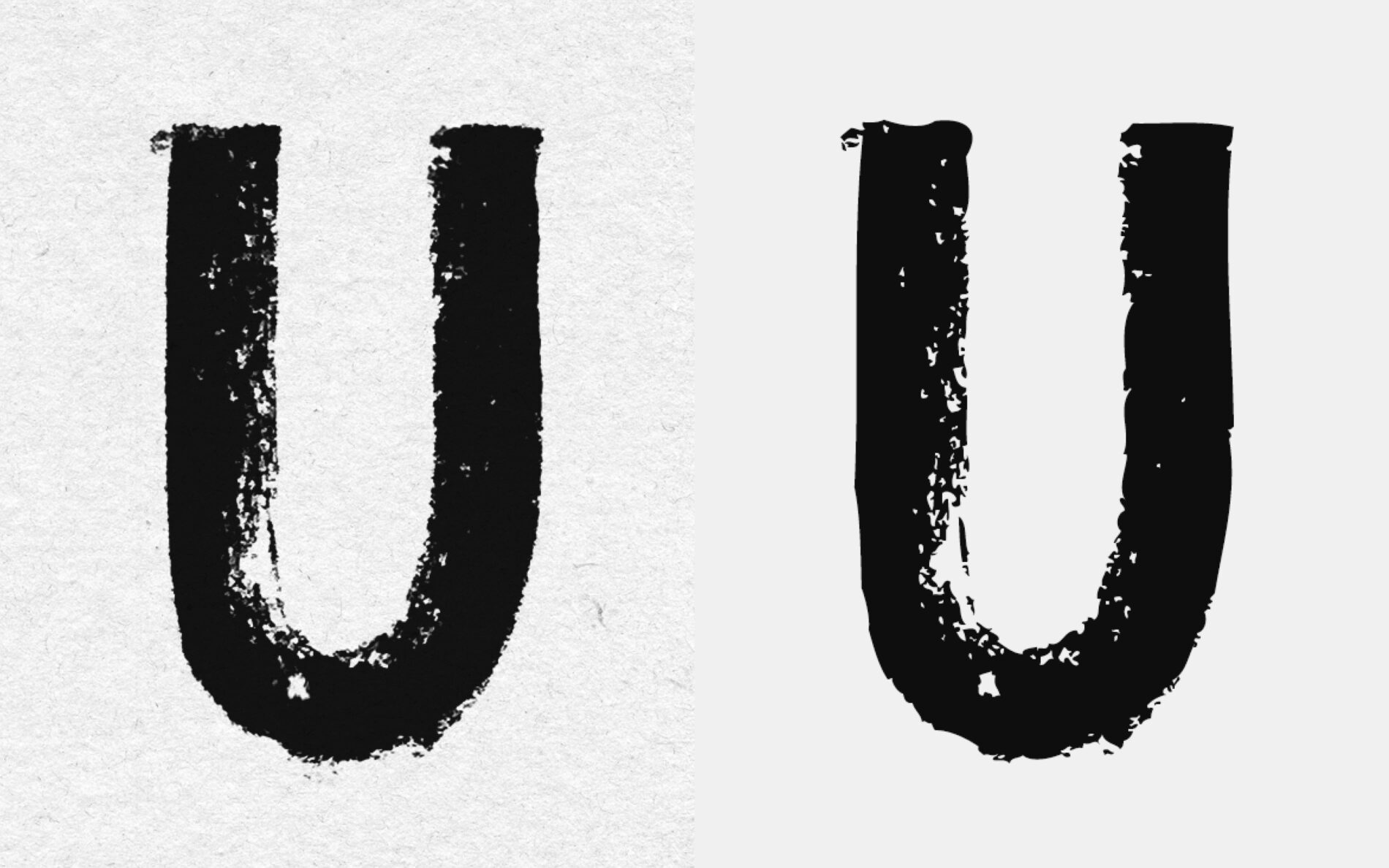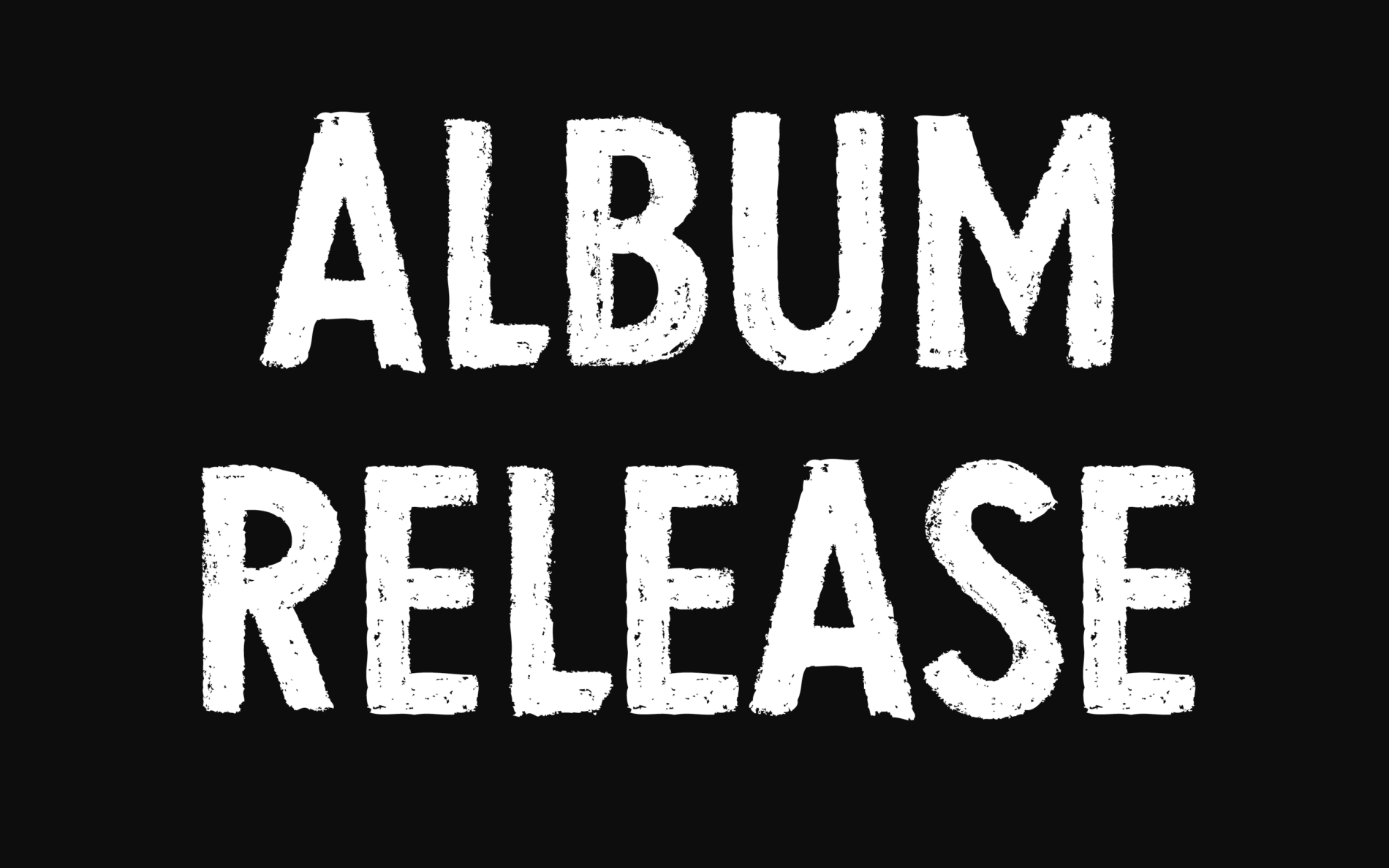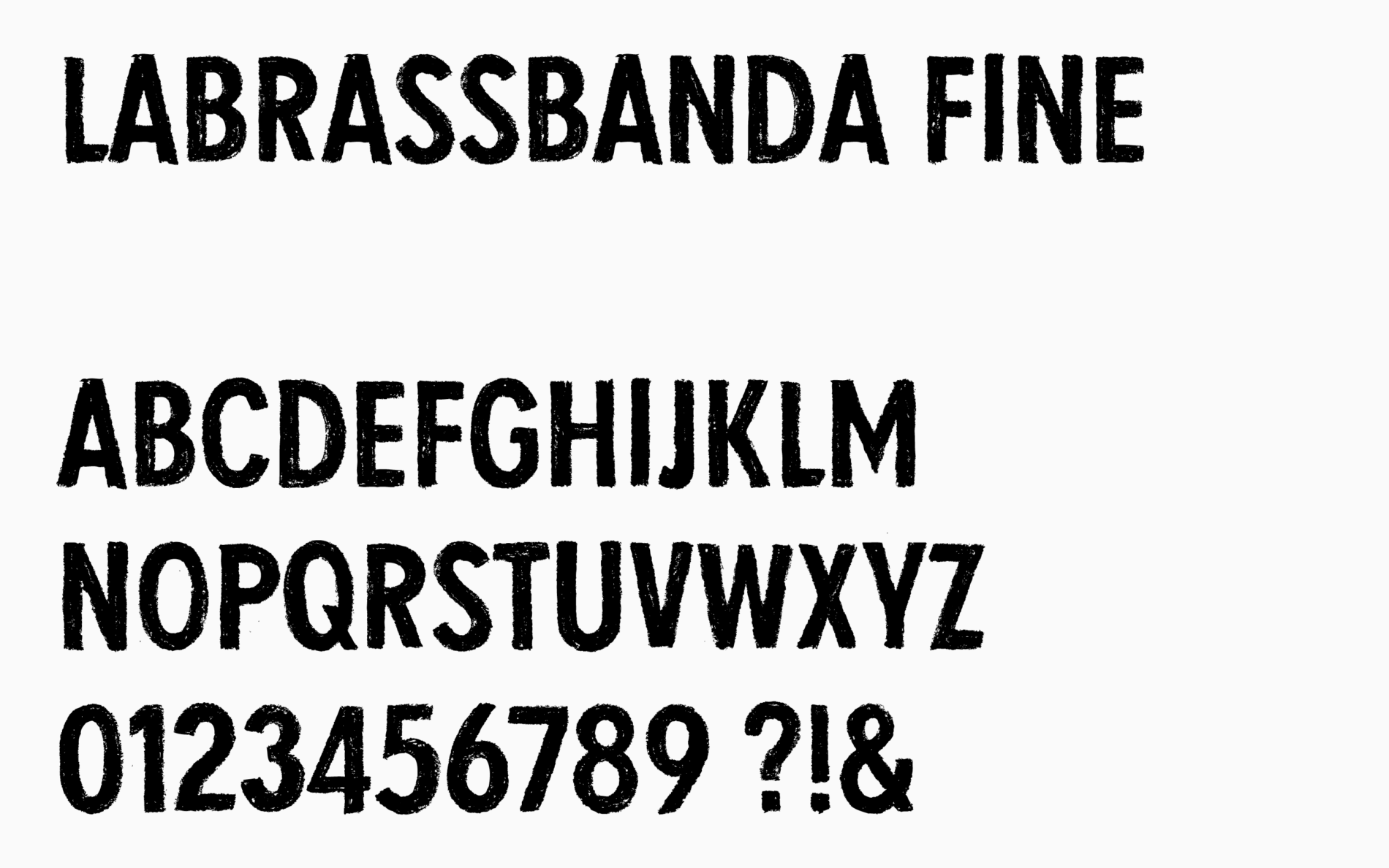 After briefing Thomas and Martin Poschauko which characters might be useful, they provided us with all letters for digitisation. Thanks to our experience gained from the hand-crafted Cera Brush, the ideal conversion of authentic grayscale images to monochrome vectors wasn't a big deal.

Considering different applications, we realised two variants of the LaBrasBanda Font: a clean and a rough version.
Kerning only the necessary combinations, helped to avoid unattractive gaps in the text flow and simultaneously finished off the custom font.
Last but not least we added a small gimmick: By implementing a clever way of spacing and kerning, it is possible to combine characters into various decorative patterns.
Images by courtesy of Thomas and Martin Poschauko.