Grosvenor
The Grosvenor Group is one of the world's largest privately-owned property businesses. They develop, manage and invest in property in more than 60 cities around the world. Together with design agency Dragon Rouge, we extensively modified Pensum Display to make it fit their brand's voice.
We wanted the Grosvenor typeface to have distinction and character, evoking letters cut into the stonework of grand buildings: Pensum Display's sharp letterforms made it an ideal starting point. Introducing ball terminals brought a sense of heritage, but we made many other modifications to make Grosvenor distinct: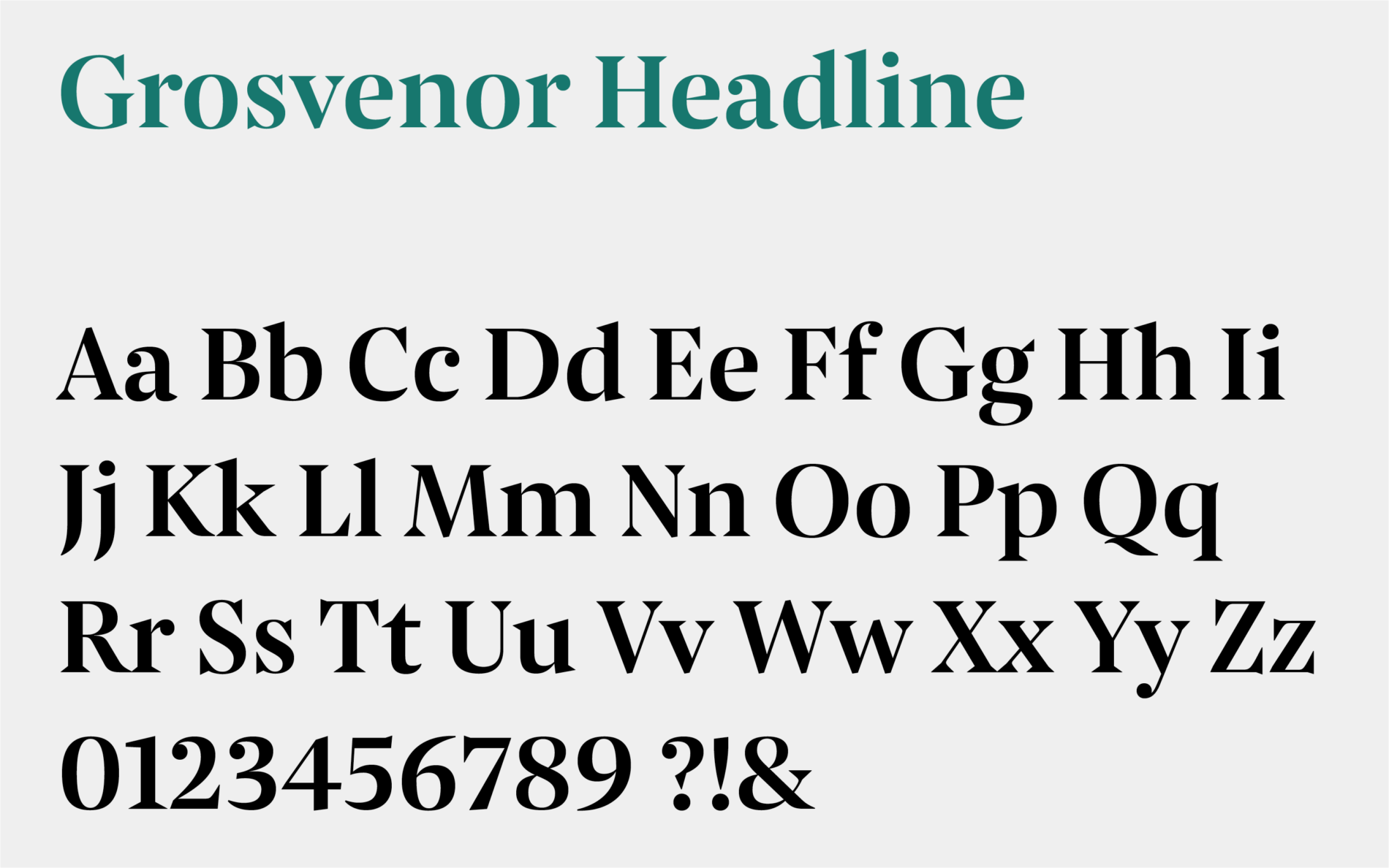 Rethinking Pensum was a comprehensive task, but it also provided a solid foundation for creating a typeface that precisely matches Grosvenor's voice and visual identity.